The workshop will take place at Pugin building of the Instituto de Ciencias Físicas y Matemáticas of Austral University in Isla Teja, Valdivia.
Main entrance of Pugin building:
How to arrive from different hotels:
From Dreams Hotel, follow the following path (13 min. walk):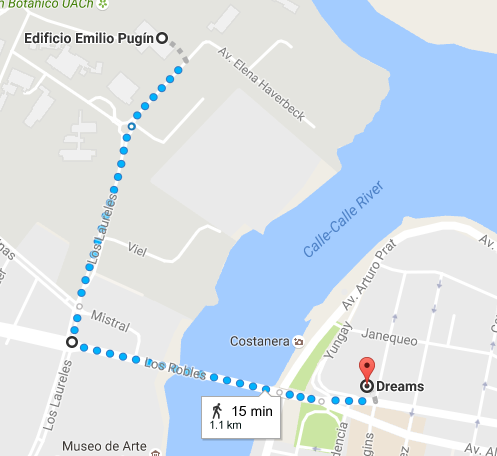 From Puerta del Sur Hotel, follow the path below
From Hotel Diego de Almagro, either follow the Arturo Prat street (river's shore), or the following path (20 min. walk)
Finally, from Melillanca Hotel, follow the path below (20 min).